Member News
The Ultimate Oscars® Experience On HBO Starts With The Live Nominee Announcement On January 24 at 9.18pm SINGAPORE, January 20, 2017 – HBO is once again the home of the Oscars® in Asia this year. Subscribers across Asia can get the ultimate Oscars® experience of the 89th Academy Awards direct from Hollywood across multiple screens on TV and connected mobile…
Read More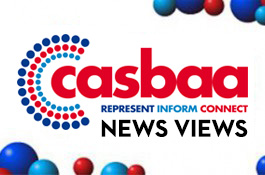 The fun just keeps getting funner: we'll be sending this out before the inauguration in Washington, which I'm...
Better Satellite World: The Magic of Satellite
Did you know that our industry was founded by a magician? He didn't call himself that, but he had a magical ability to see into the future. One of the many things he saw was the satellite industry. His name was Sir Arthur C. Clarke.