Member News
Promises to bring news, as it happens, when it happens. No falsities, no spins, just pure news To push the boundaries of innovation on digital, mobile and television platforms Mumbai, December 08, 2016: After its soft launch in August this year, Global English News Network, 'WION – World is One News' today announced its formal launch with the massive roll-out…
Read More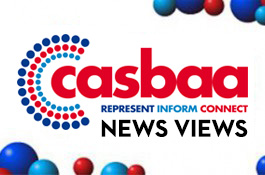 The Singapore Media Festival is in full swing and CASBAA is delighted to be hosting an associate one...
Better Satellite World: The Magic of Satellite
Did you know that our industry was founded by a magician? He didn't call himself that, but he had a magical ability to see into the future. One of the many things he saw was the satellite industry. His name was Sir Arthur C. Clarke.